Porcelain


Surfaces
---
ASI Porcelain writing surfaces are made for busy offices and boisterous classrooms, providing a super-smooth writing surface that erases like magic and will not scratch, stain or fade for as long as it is in use—guaranteed. It is the most popular writing surface for chalkboards and whiteboards, providing superior writability, durability, and erasability.
Boards up to 8'0″ wide are 28 gauge material
Boards 8'1″ to 12'0″ wide are 24 gauge material
Lifetime warranty
(on writing surface for the life of the building)
Can be written on with dry-erase, semi-permanent, water-soluble or permanent marker, chalk, pen or crayon
Optimum erasability—no ghosting and easy to maintain
Scratch, bacteria, chemical and fire resistant—will not combust or release toxic fumes in the event of fire
Greater color contrast
Standard is high gloss white
Premium color finishes available
Colorfast—will not fade
Safe and clean, releases no harmful chemicals into the environment

Sizes included in 48 hour offering are:
4' X 4'
4' X 6'
4' X 8'
Series 800 boards with high gloss porcelain comes with flat or angled trays, and miscellaneous accessories as required
Custom Graphic Boards:
Music Lines
Polar Coordinates
Graph Coordinates
Surface Options:
High-Gloss and Low-Gloss Markerboards

White 29
High Gloss

Light Gray 25
High Gloss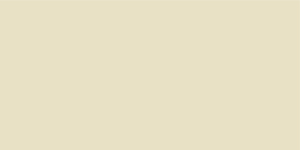 Beige 03
High Gloss
Ultra Matte Chalkboards

Green 06
Ultra Matte

Black 11
Ultra Matte
Chalk can be used to write on these porcelain surfaces.
Due to variance among color monitors the colors that appear on your screen may not be exact.
If color is important you must request samples prior to ordering.